THE BEST-SELLING HEALTH & WELLNESS PLANNER
Doing your best work shouldn't mean sacrificing your health. Align your work + wellness in one place with The Daily Page.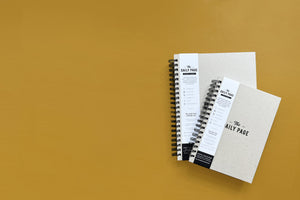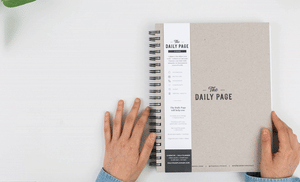 PEEK INSIDE
THE DAILY PAGE PLANNER
A holistic daily layout that helps:
🥇 Identify your Top 3 Goals for the Day
📝 Create your to-do list
🕘 Schedule events, meetings, and appointments
🏃🏻‍♀️ Record self-care and movement
💦 Achieve consistent hydration
💊 Remember medications, supplements, or habits
💤 Observe sleep quality
🧠 Monitor your mental health
🥗 Plan nutritious meals
🙏🏻 Establish a gratitude practice
❤ Prioritize relationships and community
💡 Organize notes + ideas
The Daily Page
HEALTH & WELLNESS PLANNERS
Choose from three versions of our best-selling paper planners, or opt for a digital version.
"
The only planner I've purchased and ACTUALLY used consistently! My only regret is not getting it sooner!

"
The Daily Page
HEALTH & WELLNESS NOTEPADS
The daily layout you love, now in notepad form!
Great Products, Great Purpose
The Daily Page is a woman-owned, family-run, small-batch paper goods studio. We create products with simple, minimalist designs to help you organize your day while also prioritizing yourself.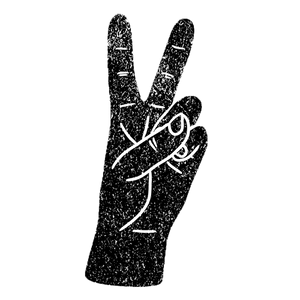 ECO-CONSCIOUS + SUSTAINABLE
Our products and packaging are 100% recyclable and free of plastic, dyes, and chemical coatings. We plant a tree for each planner sold!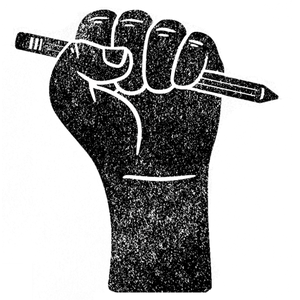 COMMUNITY DRIVEN + FOCUSED
We proudly advocate for the causes we believe in, and openly divest earnings to support marginalized communities.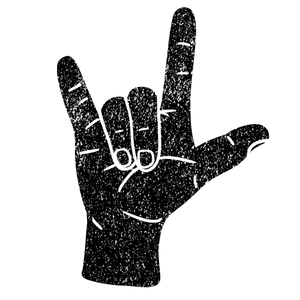 FAMILY RUN + WOMAN-OWNED
Our products are made in Minnesota on a woman-owned printing press. Shipped to you from our Midwest-based team.
Year-At-A-Glance
THE FOREVER CALENDAR
Reusable wall calendar that shows you all 365 days in one place. Available in a landscape or portrait layout.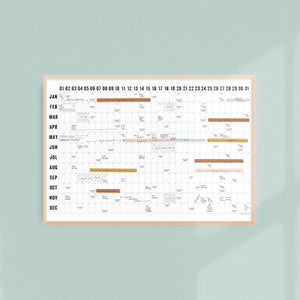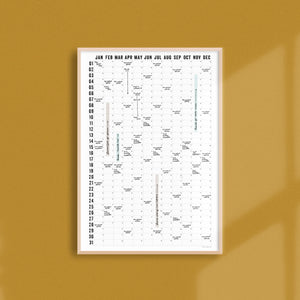 What They Said
CUSTOMER REVIEWS
Behind the Biz
HELLO THERE, I'M DANI...
Systems + Efficiency expert, creator of The Daily Page Planner, and your official hydration hype girl.
I created my first planner design in 2010 when struggling with my own physical and mental health.
Over a decade later and it's still my secret weapon for doing and feeling my best.
Aside from designing paper goods, I teach online courses, make tech tutorials, and spend a lot of time on my bike.
More About Our Team
HELP + TUTORIALS
How to Use The Daily Page
The Daily Page is an innovative design that aligns work and wellness in one place, naturally increasing your energy, focus, and productivity. The goal is to help you optimize each day, so you have ...
Read more